A CHILEAN ADVENTURE!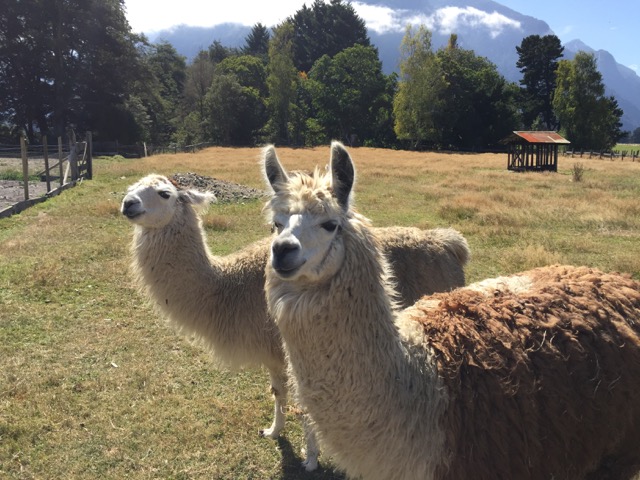 LLamas in the Lago Andino District town of Peulla, CHILE, on the way to Bariloche, Argentina.
I would like to set Morocco aside, to tell you about my latest travels. In March, I headed south instead to CHILE, a country that has fascinated me since childhood. I have always wanted to see fist-hand my hometown's namesake Valle de Casablanca, home to dozens of Chileans wineries. Geography classes at Casablanca's Lycée de Jeunes Filles nourished my dreams with exotic names like Antofagasta, Valparaiso, and the Atacama Desert (even though the Sahara dunes were a mere day's drive away from where I sat.) I must not have been alone in my imaginary wanderings, for practically every tourist I encountered during two and a half weeks in CHILE was a native FRENCH-speaker! Hardly a gringo in sight.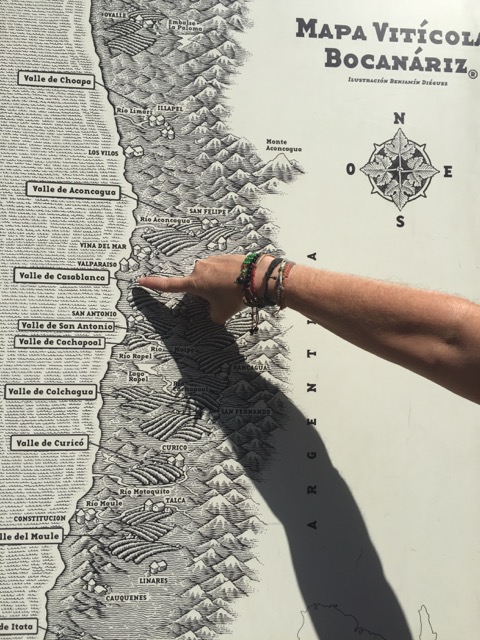 My husband doesn't think that spending the day (or night) on a plane is a way to have fun, and thus chose to remain home. But I had itchy feet! I cashed in my miles, organized my itinerary with a delightful travel agent in Santiago (over the Internet), and finally, decided to give the Air B and B experience a try (over the Internet.) Success on all counts.
My charming Air B and B hosts, Loreto and Federico, a couple of young journalists, live in the center of Santiago in a residential area called Providencia. My room, adjoining bath, and kitchen privileges cost about USD35 a night. A concierge kept watch over the multi-storied apartment building day and night. Gladys of www.passtours.com devised my custom itinerary: 6 days in Santiago, 4 days in the Altiplano desert (how exotic is that?!) and San Pedro de Atacama, and 5 days in the Lake District. I d
ecided to forego glaciers, since I had seen glaciers in Alaska last year. I headed instead to the Region de los Lagos Andinos, the Lake District, of Northern Patagonia. I even spent a day cruising one lake, Lago de Todos Santos, the first in a series of seven that eventually end up at Bariloche, Argentina.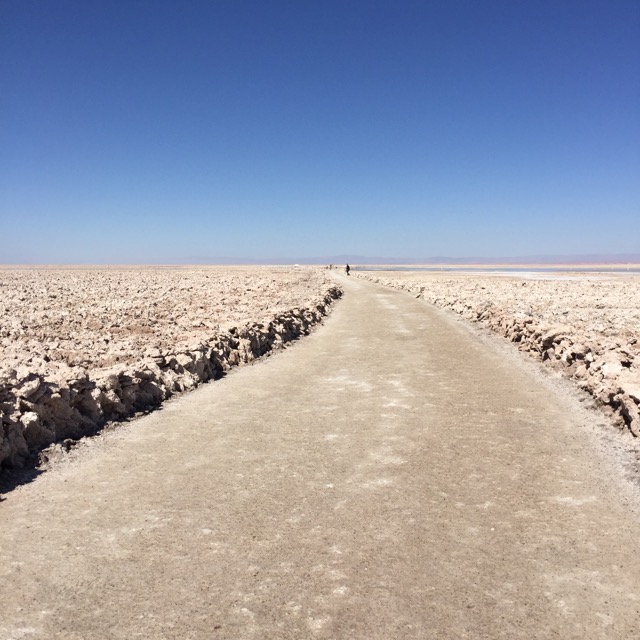 Suffice it to say that I met lovely people everywhere (in how many countries does your taxi driver drop you off, but not before giving you a friendly kiss????) travelled through scenery reminiscent of Lake Tahoe and Yosemite (in the south), hiked the slope of volcanoes as striking as Mt Fuji, explored the Atacama desert, the
driest place on earth and home to the Valley of the Moon, gushing geysers, lagoons filled with pink flamingoes, and a vast plateau dotted with herds of wild vicuñas.
Already familiar with Pablo Neruda's food poems, I wanted to visit La Chasco
na, his house in Santiago. And, thanks to my Chilean friends Humberto and Yoli, I got to have lunch at El Meson Nerudiano, Neruda's favorite restaurant. Friends took me to the gorgeous Casas del Bosque winery in the Valle de Casablanca, where I sampled the famed "Carménère" wine, one with origins in the Medoc region of Bordeaux, and thought to have gone extinct, and "rediscovered" in Chile in 1994.
But the place that remains foremost in my mind is the Island of Chiloé.  This  mystical island, where fairies and spirits abound, produces out-of-this world seafood including mussels the size of a medium banana, and lies just a short ferry ride from Puerto Varas and Puerto Montt, two of the main departure points for the Lagos Andinos.
To be continued . . .
Pebre, Chile's counterpart to Pico de Gallo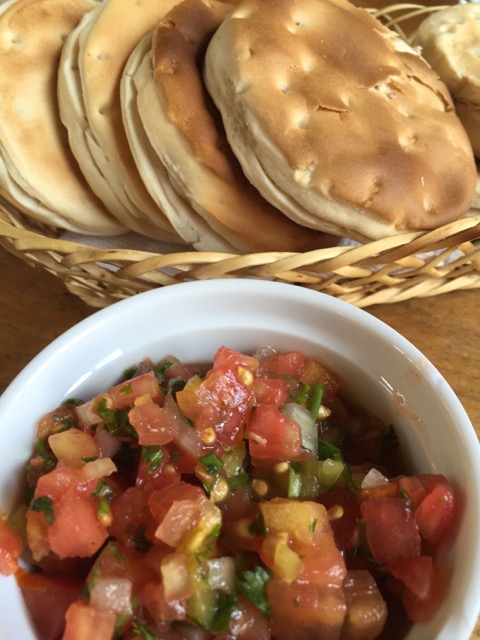 Kitty in the media:
Thursday, March 24, 2016
San Diego's CW, Channel 6
San Diego Living
Having fun with edible flowers!
http://www.cw6sandiego.com/edible-flowers-for-this-spring/
Laura Groch, former food editor of the North County Times, has a (what else??) food-focused blog. Subscribe at http://beyondbites.com/2016/03/23/its-spring-so-lets-eat-some-flowers/