The Kasbah Chronicles
Until my return from Morocco. . .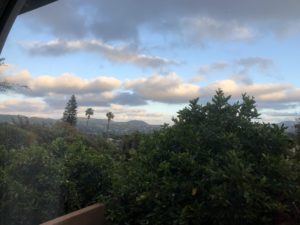 I leave behind these gorgeous Vista clouds
Contents
MUSINGS
RECIPE
Talks and presentations
March slipped away from me. In am in full "packing" mode. We have a full tour! April 23rd to May 2nd, I will be in Morocco with Adventures by the Book. And this is the view of the Mother of Spring river from Dar Zitoun's atrium window.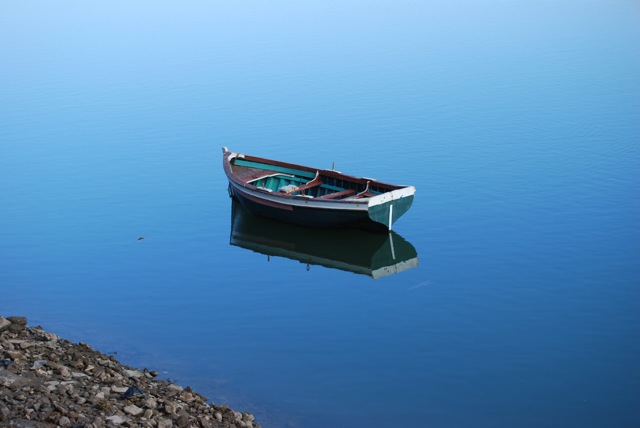 I am still basking in the thrill of my lunar adventure (before it appeared in the NY Times!)
https://www.nytimes.com/2019/03/19/travel/anniversaries-in-wyoming-and-huntsville-alabama.
Space Camp was one of the most fun experiences of my life. Please bear with me: just one more picture!
Kitty's Blood Orange Syrup and Jelly
Ripe fruit fall off our blood orange tree faster than I can pick them! To savor their flavor at other times of the year, I make this ambrosial syrup, keep it in the fridge, and serve it with champagne or with carbonated water for a refreshing summer beverage.
2 ¼ cups fresh blood orange juice, strained
½ cup water
1 1/3 cups sugar
For the syrup: Place juice, water, and sugar in heavy pan. Simmer for 20 to 30 mns to viscous liquid stage. Refrigerate. Add 2 tablespoons to a glass of white wine, champagne, or prosecco. Or simply combine with water and ice cubes, to taste.
For the jelly: Simmer 20 mns longer, or until mixture forms a very soft ball when dropped in cold water. Let cool overnight on the kitchen counter. Store in sterilized containers and seal. Spread on toast, or use as a topping for yogurt, mascarpone, ricotta, etc . . .
Kitty in the media: http://online.anyflip.com/dmdy/nwaa/mobile/index.html
Wine Dine and Travel Spring is a gorgeous online travel magazine, and free for the download. This issue features Argentina in depth. I am very excited to be among its contributors. Read about my trip to Hoi An, one of Vietnam's most historic cities.
Classes and presentations:
LIFE, Mira Costa College, Oceanside, CA
www.miracosta.edu/instruction/programsforseniors_life.html
Learning Is For Everyone (LIFE) Oceanside LIFE.
Why attend Adult Space Camp in Huntsville, AL?
Kitty Morse and co-space junkie Pat McArdle celebrate the 50th anniversary of the moon landing
July 19, 2019. 2PM
LIFE: Mira Costa College, Oceanside, CA
www.miracosta.edu/instruction/programsforseniors_life.html
Kitty Morse: Revisiting Morocco's Sahara and the mythical Kasbah Trail.
FRI. AUG 2, 2019
Culinary Historians of San Diego:
Saturday, September 21, 2019
Savoring Morocco's Kasbah Trail