to COOKING AT THE KASBAH!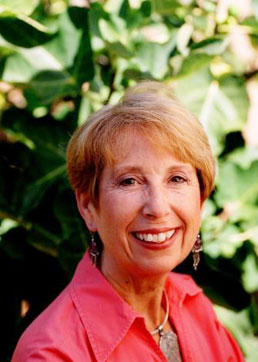 After navigating around the same web site www.kittymorse.com for over 10 years, I felt it was time to give it a facelift! Please take the time to explore it. Send me a message. I promise to answer you, and to update my blog regularly! Click on the RSS Feed button in the upper right hand corner to receive my messages automatically.
I am very excited to relate that my book, Cooking at the Kasbah: Recipes from my Moroccan Kitchen (Chronicle Books) has gone into its third printing. Indeed, it is starred as a best selling cookbook in Chronicle's Spring 2008 catalog. Since four other books of mine have gone out of print (though you can still purchase new or used copies on Amazon.com and other booksellers' sites) it does my heart good to see that this book is still available! Click on individual book pages to find out more.
Over the years, I have had numerous requests for help in demystifying Moroccan cuisine and in helping plan trips to Morocco. I would be glad to share my expertise.
Throwing a diffa, a banquet or a party with a Moroccan theme? Talk to me!
Plan a party worthy of the 1001 Nights! Your guests will talk about this memorable event for years!
With a little advance planning, organizing a Moroccan tribal banquet is less time consuming than you think. I started my food career as a caterer specializing in Moroccan diffas, and I would love to share my know-how with you, from planning your menu to obtaining ideas for invitations or how to set up YOUR indoor Bedouin tent!  E-mail me for details and pick my brain!
Planning a trip to Morocco? I can help you!
Yes, despite my "anglo" sounding name, I am REALLY a former Casablancaise—a casaweeyia-in local parlance. Casablanca is my hometown. Though I have lived in the United States most of my adult life, I maintain close personal ties to Morocco. After 23 years, I have placed my annual gastronomic expedition to Morocco on hold.
Would you like an insider's unbiased opinion planning your itinerary or regarding your land arrangements in Morocco? I will also send you an updated version of the personalized handout I wrote specifically for the hundreds of passengers who took my tours! I am NOT a travel agent nor do I represent anyone in Morocco. E-mail me for more information.
A Biblical Feast: Ancient Mediterranean Flavors for Today's Kitchen
A menu featuring biblical ingredients is both an educational and  gastronomic experience! And it makes a great fundraiser for any church or temple! My book, A Biblical Feast: Ancient Mediterranean Foodstuffs for the Contemporary Table, features over 50 recipes based upon the 84 foodstuffs mentioned in the Old and New testaments is now out of print. Now, you can download the book, updated  with my husband's gorgeous food photography.
Please explore these pages, and tell me what you think. Try the recipes and give me feedback! Visit my "Friends" sites.
Tell your friends about my blog and come visit me again!
Register here to receive updates on my appearances and cooking demonstrations.
Kitty's classes, book signings and cooking demonstrations
Want to receive a free cookbook? Click here to see what you need to do!